Chlorella Algal Oil (Rich in Unsaturated Fat)
Product Detail
Product Tags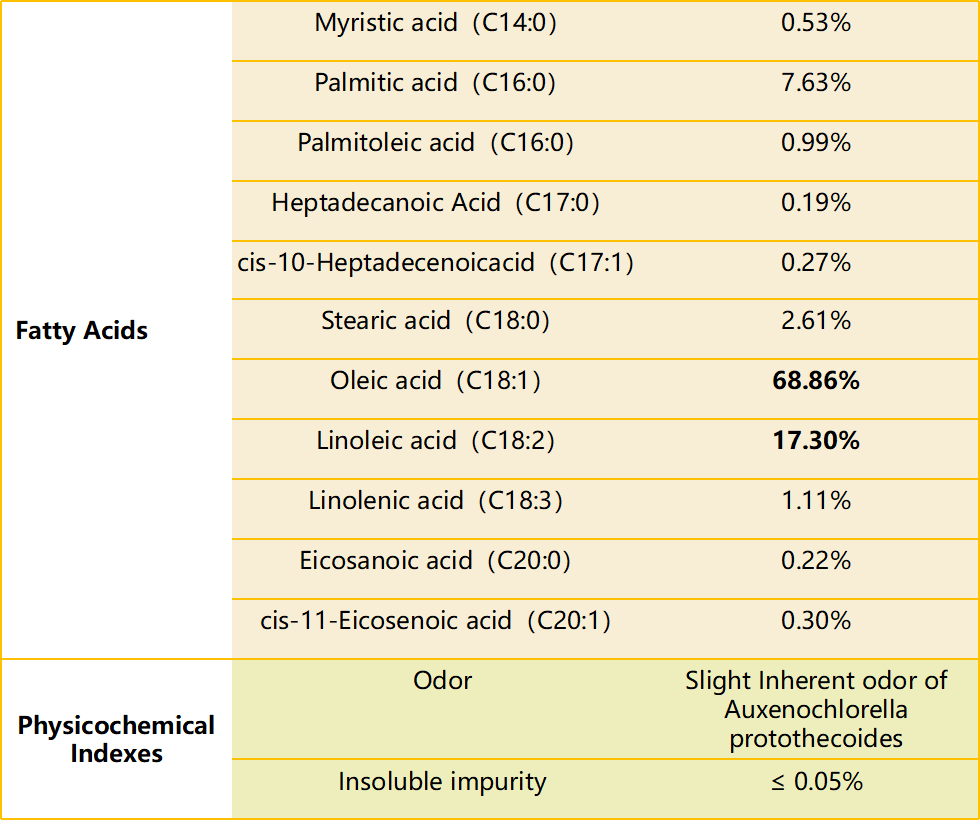 Chlorella Algal Oil is a yellow oil extracted from Auxenochlorella protothecoides. The color of Chlorella Algal Oil becomes pale yellow when refined. Chlorella Algal Oil is regarded as healthy oil for the excellent fatty acid profile: 1) unsaturated fatty acids are more than 80%, especially for its high oleic and linoleic acid content. 2) saturated fatty acids are less than 20%.
Chlorella Algal Oil is manufactured safely by PROTOGA. Firstly, We prepare Auxenochlorella protothecoides seeds in lab, which are purified and screened for the best characteristics of oil synthesis. The algae is grown in fermentation cylinders in a few days. Then we extract the algal oil from the biomass. One of the advantages of using algae to make oil is that it's more sustainable and environmentally friendly. Besides, fermentation techniques protect the algae from heavy metals and bacterial contamination.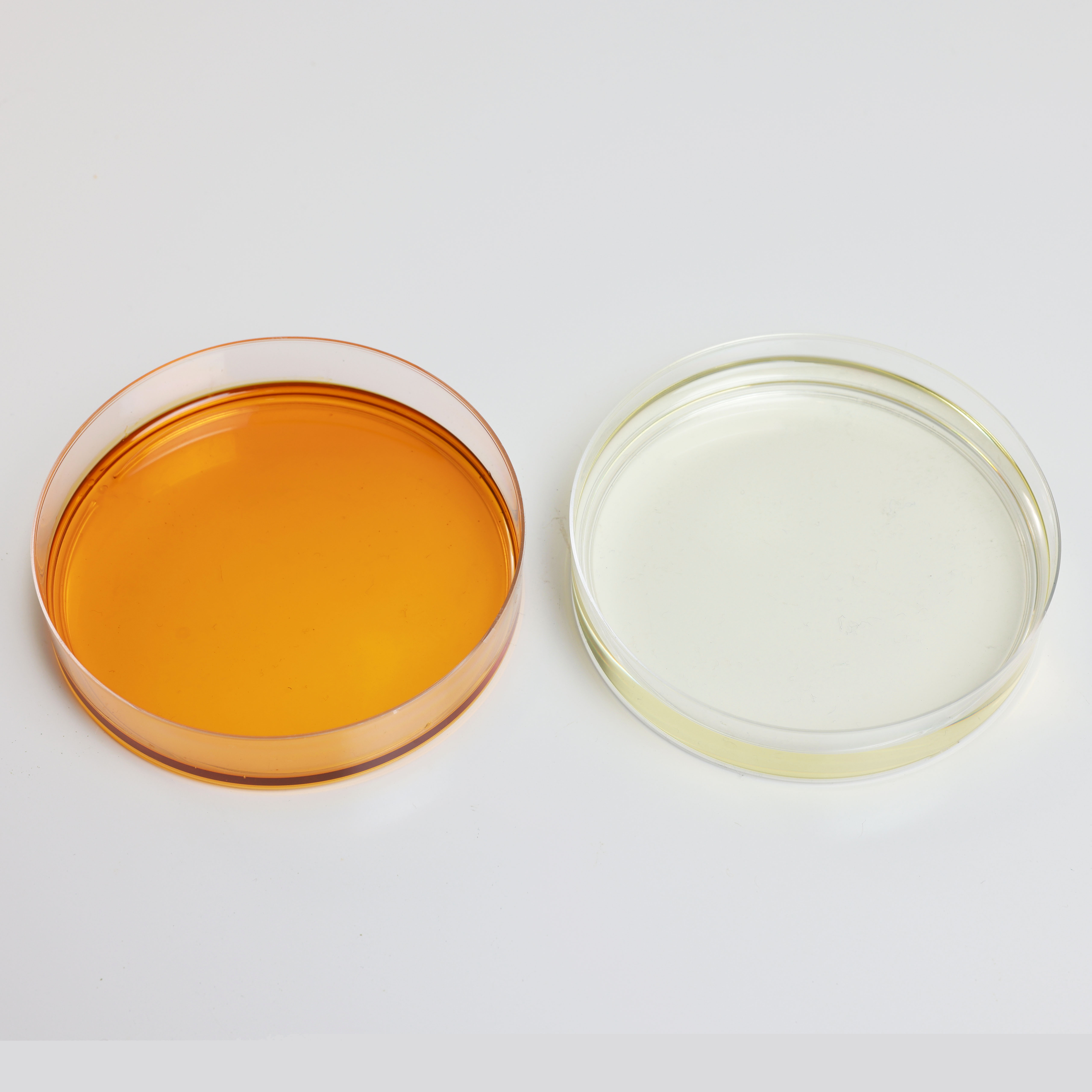 Some of the promised benefits of Chlorella Algal Oil include high levels of monounsaturated fat (the "good fat") and low levels of saturated fat (bad fat). The oil also has a high smoke point. Chlorella algal oil can be used alone or mixed into blend oil, taking into account the needs of nutrition, flavor, cost and frying.
Oleic and linoleic acid offers a wide range of benefits to the skin. It can do wonders for the skin, especially if your skin isn't producing enough oleic and linoleic acid from your diet. It offers the following benefits when applied topically: 1)Hydration; 2)Repair skin barrier; 3) can help with acne; 4) Anti-aging.
---
Previous:
Chlorella Oil Rich Vegan Powder
---
Write your message here and send it to us